Elite Gang! Cardi B Becomes Third Act To Have 3 Songs On Billboard's Top 10 At The Same Time
Cardi B has joined an elite group of artists (The Beatles and Ashanti), who have at one time had 3 singles in the top 10 of the Billboard Hot 100 Chart.
On the recent rankings released by Billboard, her "No Limits" track with G-Eazyand ASAP Rocky moved up one spot from No. 5 to No.4 while her "Motorsport" collaboration with Migos and Nicki Minajretains its No. 7 spot. Her breakout single "Bodak Yellow" which had earlier slipped out of the top 10 into No. 12, shot up to No. 10 in the new ranking.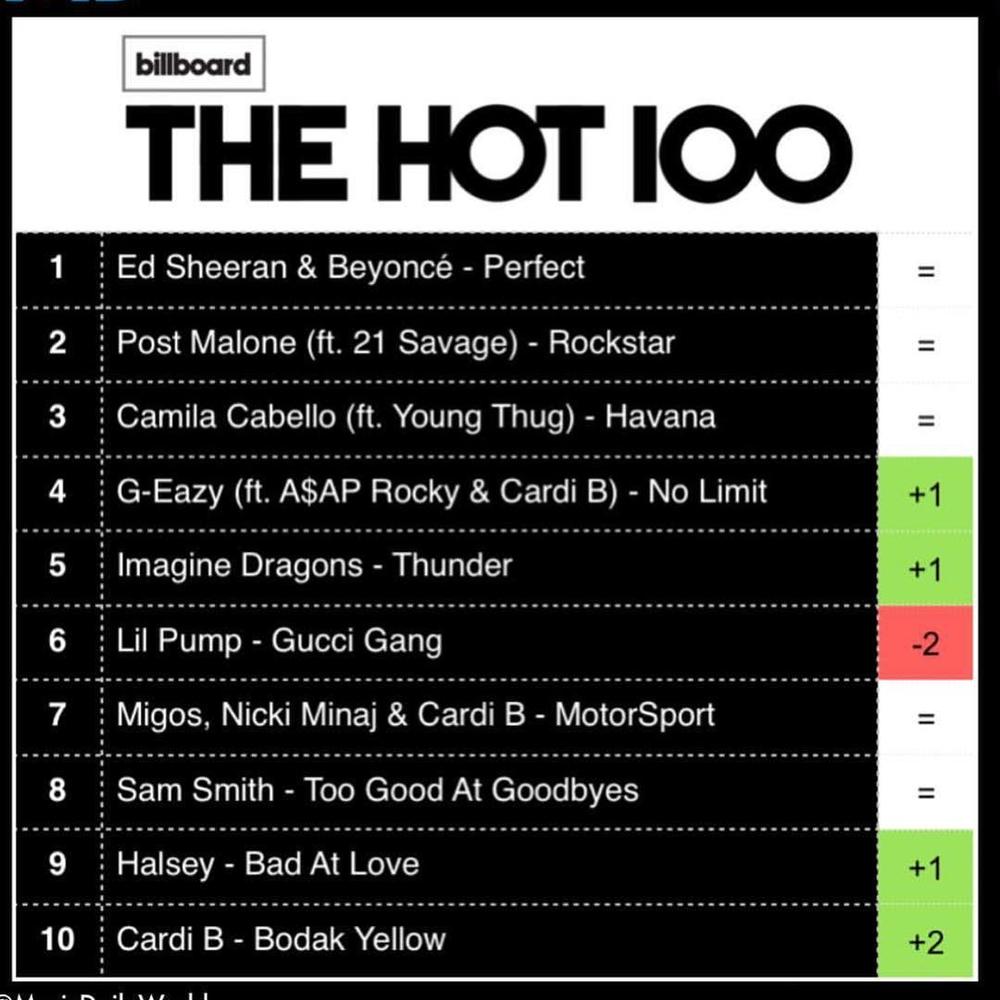 Visibly ecstatic, she shared a video on her Instagram page thanking her fans for their support all through. She wrote:
What a great way to start my Year.Thank you Lord .Only you and i know how much i pray to you.These last few weeks been too much for me but my Lord always find a way to uplift me .Thank you to my fans ,DJS ,Team for the support .Thanks to all the artist who featured me In thesee songs and thanks guys for showing my second single BARTIER CARDI some love 😍😍😍😍💕💕💕💪🏾💪🏾I love you
Her latest single "Bartier Cardi" featuring 21 Savage also debuted at No. 14 on the Billboard Hot 100