Elneny makes a vow to Arsenal fans after EFL Cup humiliation
Arsenal fans were left embarrassed after their club were outclassed by Pep Guardiola's men in Sunday's League Cup final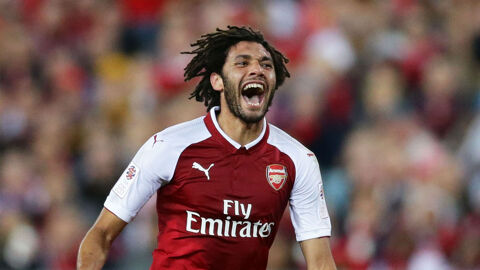 Mohamed Elneny has made a vow to Arsenal fans following their disappointing 3-0 defeat to Manchester City in the English League Cup final.
The north London outfit were outplayed by the Citizens at Wembley as Arsene Wenger lost his third League Cup final at the helm.
After goals from Sergio Aguero, Vincent Kompany and David Silva had secured the win for Manchester City, a young Arsenal fan was spotted to be crying in the stands.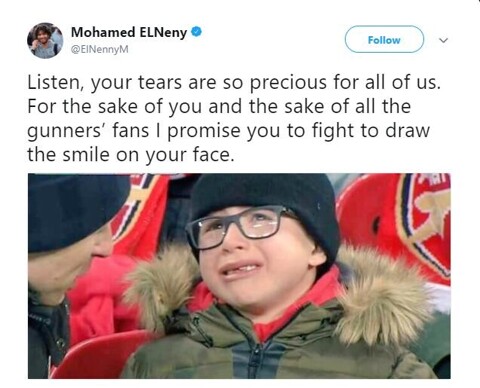 And the Egypt international who was an unused substitute in the encounter has been touched with the image and promised to 'draw the smile back' on the fans' face.
Arsenal will welcome Manchester City to the Emirates Stadium for a Premier League fixture on March 1.