If you're a busy type, you'll agree with me that summer is the best time to cool off your stress and become cool again, by traveling to amazing places in the World using Summer Sale.
In the post, we have compiled the best places to be in the next summer. Whether you're booking Flights from Lagos to Dubai or you're getting Cheap flights from Lagos to New York,  Cheap flights from Lagos to London or anywhere in the world, the aim should be to return better.
You can get Cheap Flights to anywhere in the World.
Top 10 Summer Destinations
10. Marseille, France
Located in the heart of Provence region, Marseille is a beautiful port city that serves as one of the best summer vacation spotsin France. Having been an important source of survival via trading, Marseille enjoys a rich cultural heritage with more than 1500 years of history. Also, Marseille enjoys a pleasant climate in summers which makes it one of the best holiday destinations in July.
9. Kerala, India
The most famous and one of the best summer holiday destinations in South India, Kerala is a name which needs no introduction to travelers across the world. Being a perfect blend of hill stations, tea plantations, backwaters, and beaches, this tropical paradise of Kerala serves as one of the best holiday destinations in June.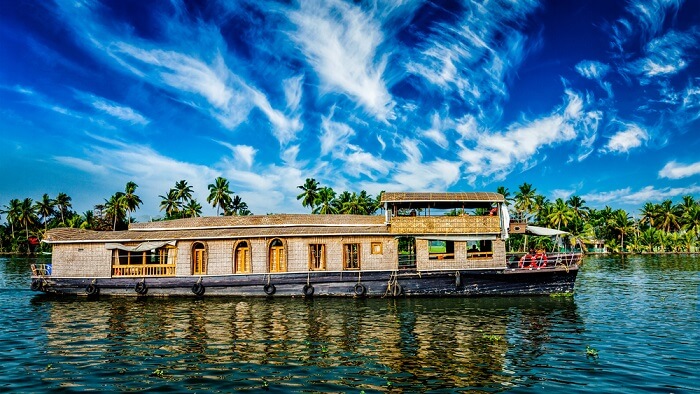 Must Experience:Cruise the famous backwaters in a houseboat.
8. Mauritius
Much famed amidst the honeymooners, the tropical gem of Mauritius also serves as one of the top summer holiday destinations for all kind of travelers alike. Famous for its crystal clear reefs, lagoons, and beaches, Mauritius enjoys a cool climate in summers that makes it one of the apt and best holiday destinations in May.
7. Bali, Indonesia
The backpacker's paradise and honeymooner's heaven, Bali is a perfect blend of mountains, volcanoes, temples, reefs, and beaches that makes it one of the must places to go in the summer season. Offering post-card like views of the sunset, Bali is also famous for nightlife, shopping, and its yoga retreats.
6. Teton County, Wyoming
Forming the heart and core of the Wyoming state, Teton County is undoubtedly one of the best summer holiday destinations in the world. Encompassing a surprise for every kind of traveler, Teton County is home to the famous Yellowstone National Park that serves as the paradise for adventure enthusiasts.
Must Experience:Admire the colorful hot springs, geysers, and mudpots in Yellowstone National Park
5. Amalfi Coast, Italy
Considered to be the coastal gem of Italy, the Amalfi Coast is a true manifestation of nature's beauty. With its picturesque landscape, coastal peaks, dense forests, and pastel buildings on the cliff, the Amalfi Coast shine bright like a star in the night and comes alive with first ray of the sun. An unique combination of nature and adventure, Amalfi Coast is indeed one of the best summer holiday destinations in the world.
Must Experience:Hit the biggest beach on the Amalfi Coast at Positano
4. Hoi An, Vietnam
None of the ancient towns in the world are as perfect as the city of Hoi An in Vietnam. Preserved with utmost care and connected via canals, Hoi An is a perfect canvas of mixed cultures and traditions. Famous for its love for food, Hoi An is an architectural marvel, stylish in its decor, and vibrant as its soul.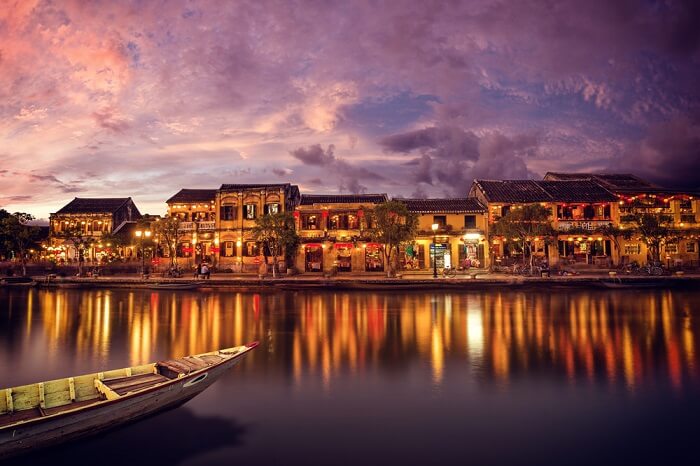 Must Experience:Take a cooking class in Hoi An City which is known for its excellence in food and drinks
3. Seychelles, East Africa
Seychelles is synonymous with a flawless beach paradise. Set in the Indian Ocean, Seychelles is a beautiful archipelago of 115 islands. With shimmery coastline, smooth white sand beaches, palm-lined shores, and crystal clear waters, Seychelles is absolutely one of the stunning and best summer holiday destinations in the world.
Must Experience:For scenic views of Seychelles, go hiking at Anse Major Trail
2. Paros, Greece
Located in the heart of the Aegean Sea, Paros is one of the most stylish islands in Greece which is famous for its beaches and rural villages. The whole town is painted in white which strikes a balance with the turquoise waters and blue skies to treat your eyes with exhilarating views.
Must Experience:Go on a sightseeing tour in the beautiful town of Parikia
1. Zermatt, Switzerland
Nestled in between the Swiss Alps, Zermatt is a quaint little town which is much famed as a haven for hiking, skiing, and mountain climbing enthusiasts. Perched high at a height of about 1600 meters, Zermatt lies in the foothills of the famous Matterhorn peak in Switzerland. Being a famous mountain retreat, Zermatt undoubtedly tops the charts when it comes to the best summer holiday destinations in the world.
Must Experience:Skiing, mountain climbing and hiking at the famous Matterhorn peak